Sold my prestine condition AU-555 quite a number of years ago ... still wondering if I should have let it go (with original manuals), or, keep after recapping it.
I know I have some pix of the unit but can't seem to locate them ... when you require them! Hence will use the following links to pictures on the internet 1st and update the blog once I do find them.
From Audio-Database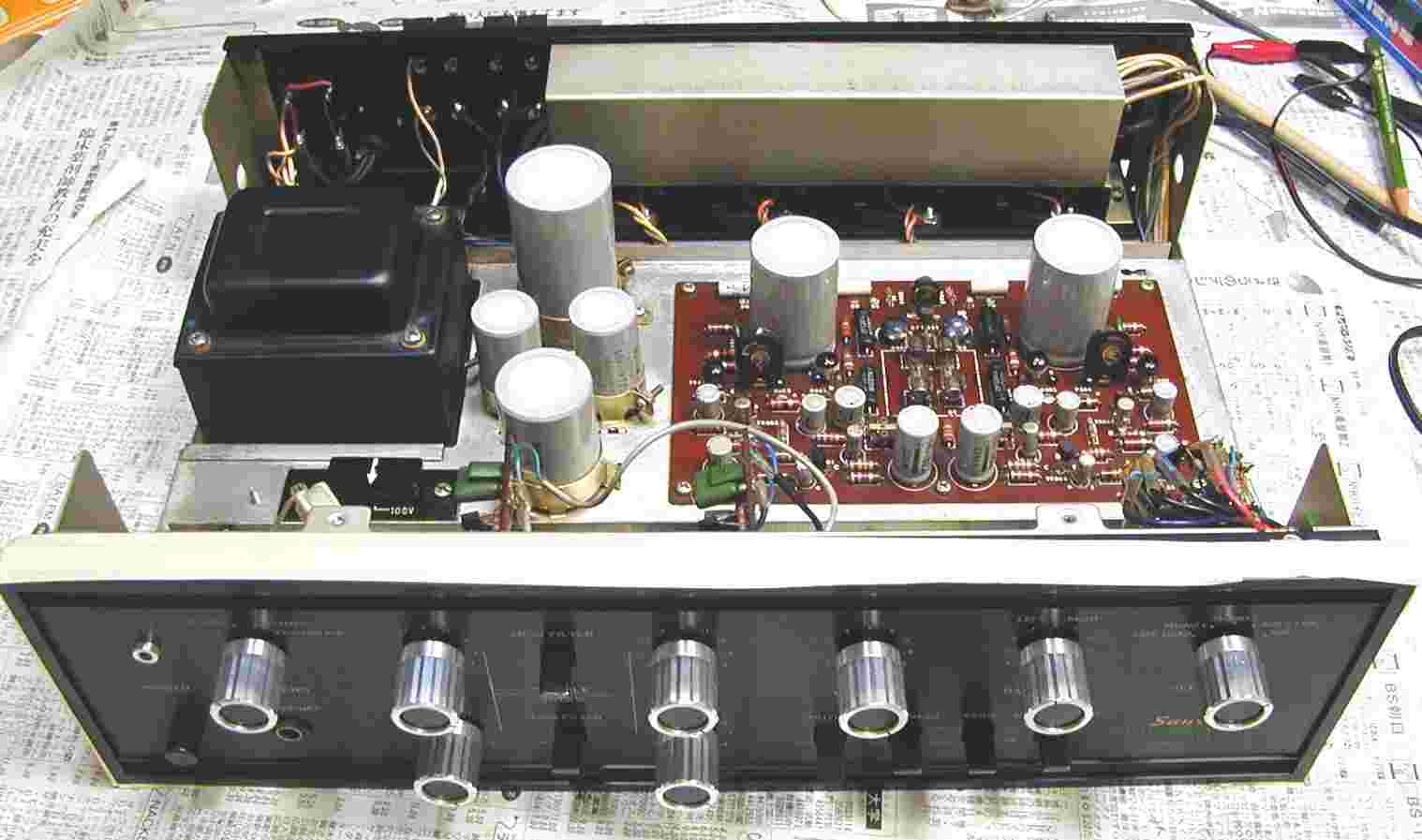 From Amp8
From memory the unit has a very nice tube-like presentation and weight more than it look. Output was pretty much balanced with a tad more HF than bass, I normally set the bass to +2 and rarely use the LOUDNESS switch. Nice bonus is the separate bass and treble controls for each channel. However there is no tone control bypass.
Main weakness was the lack of additional inputs, plastic flip switches which are hard to replace, speaker terminals using a actual screw which made changing speaker cables an exercise in-itself, and, no speaker protection during power-on/off.
Otherwise operating the unit was quite a pleasant experience as the dials had a nice feel to them.
Normally had the volume to just before 9 o'clock before it was at a nice easy listening volume via the Meridian A500 or the Celestion SL6s.